The collaboration with the industrial partners is coordinated by the  Industry Collaboration Team:
Dave Feenan – Coordinator 
Salvatore Vitabile – Vice-Coordinator
Michal Marks – Vice-Coordinator
Dave Feenan is the Irish MC member and ISIN Manager. He integrated IBEC, the confederation of Irish companies, which gives us the direct access to  1000+ companies.
---
Action goals related to industry
GP2
 Improvement of the knowledge transfer with industrial partners invited to the Action
GP3 and GP4
Provide a world-class European MS & HPC expertise exchange, where best practices are developed for the benefit of a broad range of academic and industry stakeholders
Reach out to industry by contacting industrial research facilities and competence centers, providing expertise and services on HPC and MS applications and software development
Compile and release a consistent set of case studies on HPC & MS, which can be used as reference source by researchers and practitioners
---
---
Events
ISIN Seminar – Dublin, May 18, 2017
http://www.isin.ie/go/news_events/events/innovation-forum-high-performance-modelling-and-simulation-for-big-data-applications 
_____________________________________________________________________________
Blockchain – Transforming the Irish Landscape –  Ibec, Dublin,  13.02.19
Number of participants: 72 people, and 46 companies
Meeting description: Blockchain is described as the new revolutionary technology that will potentially change how both industry and
government interact and transform day to day transactions. Whilst the hype about Bitcoin has highlighted certain challenges about the
technology, Distributed Ledger Technology (DLT), Ethereum, Smart Contracts and Hyperledger are gaining traction.
This breakfast seminar provided an overview of the Blockchain landscape in Ireland with presentations from the IDA, Consensys, QPQ and
Evidential Tech, two blockchain start-ups coupled with insights on the Blockchain Ireland ecosystem. In addition to this, Dr. Horacio Gonzalez-
Velez and Dave Feenan provide details on EU Cost Action IC1406 project cHiPSet.
This was an important opportunity for us to update the wider ecosystem on the status of the project.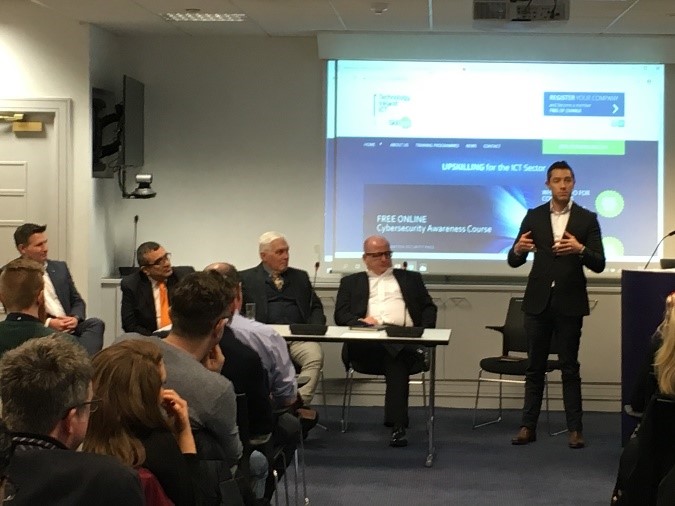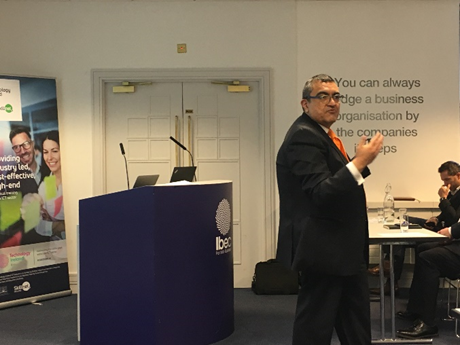 ---
cHiPSet Industrial Members
NASK S. A. (Poland)
IBEC (Ireland)
COMARCH (Poland)
BEIA (Romania)
MIRC (Italy)
Vega Research Laboratories (Italy)
Lufthansa (Germany and office in Poland)
……